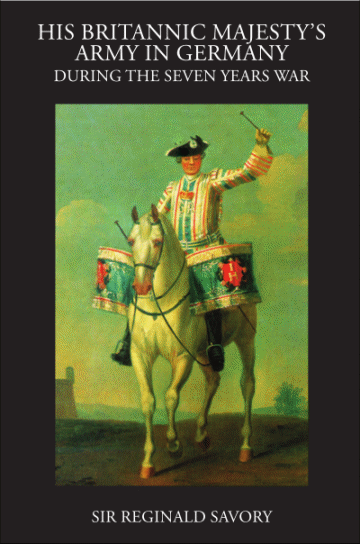 "His Britannic Majesty's Army in Germany
during the Seven Years War"
by Sir Reginald Savory.

Size 212x140, 600 pages printed in black
throughout on 80gsm bookwove, casebound,
together with four full colour illustrated maps,
and full colour jacket.

Due to the huge increase in the cost of postage, particularly to the USA and Canada, I have removed the "Buy it Now" button and request you send me an email so that I can send you a Paypal money request which better reflects the costs of postage.